Each drop absorbs the riches of its terroir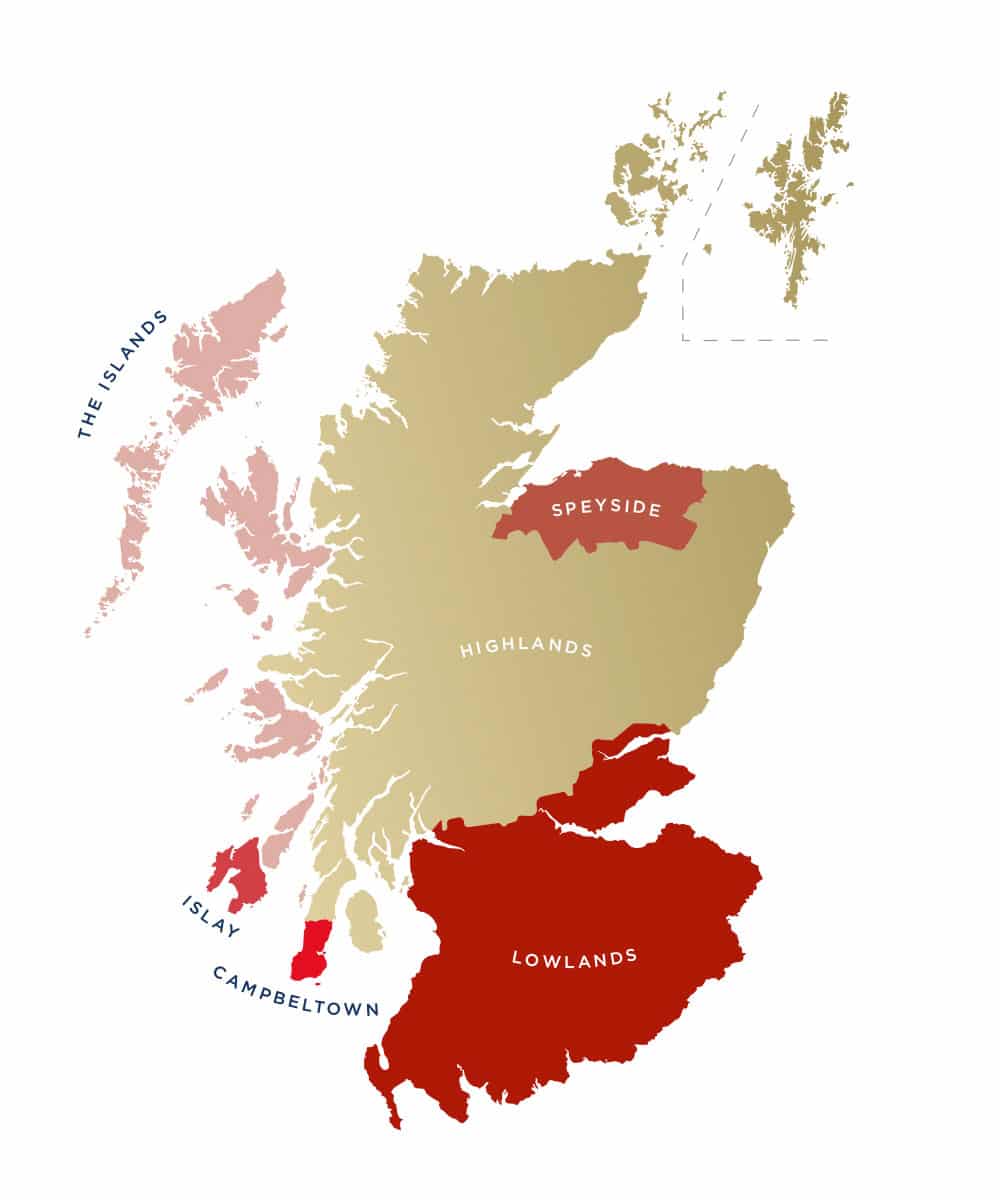 As with French wine and its terroirs, so the character of whisky comes from the land, and climate, where it is produced. In Scotland there are five distinct whisky producing regions.
Speyside, in the north east, is home to more than half of the country's distilleries, producing classic whiskies, light in colour and taste, with little peat smokiness, but lots of vanilla, honey, apple and pear notes. Speyside whiskies have an impressive range of flavours.
The huge area of the Highlands, has probably the greatest range of flavours, with subtle, oaky tones, alongside rich fruitiness, honey, and occasionally a bit of peat and smoke. In general, in the north you will find whiskies that are sweet and rich, while further south and east, the whisky is light and fruity.
In the south, the Lowlands produce more gentle whiskies renowned for being smoother and lighter, with notes of grass, honeysuckle, toffee, cinnamon.
Western Scotland, which has been known to experience all types of weather conditions in the same day, has two production regions:
Campbeltown, with fewer distilleries today, produces lightly peaty or smoky whiskies with typical flavours of brine, vanilla, dried fruit, toffee.
Islay is the southernmost and most exposed island of Scotland's Inner Hebrides, and is largely composed of peat which drives the flavour of the whisky produced here; typically carrying strong flavours of peat, battered by the wind full of sea spray.