With malt finished in Scottish beer barrels
A land of legends and traditions, Scotland reveals its identity through its history and its terroir. Today, it is bringing us Sir Edward's Beer Reserve, the result of the alliance of two authentic Scottish skills : brewing and whisky-making.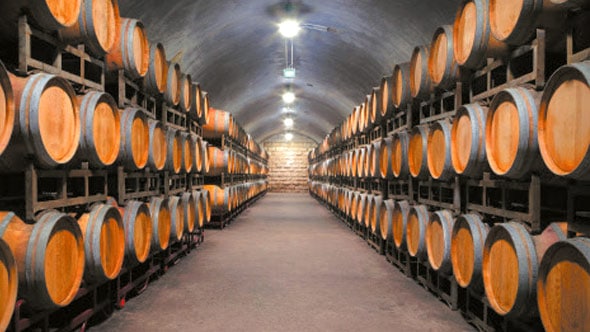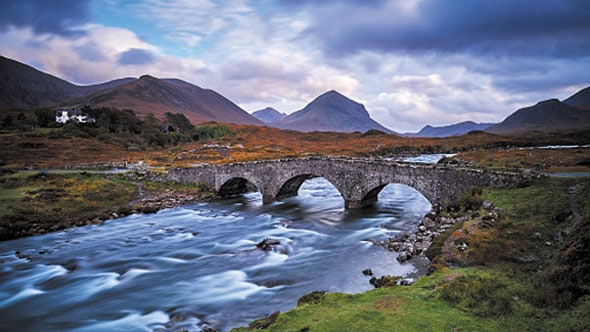 A traditional know-how
Impregnated with hints of hops, the wood in the barrels gives Sir Edward's malt a scent of roasted oats and caramelised flavours. It is this malt which, combined with grain whisky, then enters into the blend of Sir Edward's Beer Reserve, giving rise to a smooth and round finish.
An authentic blend, generously Scottish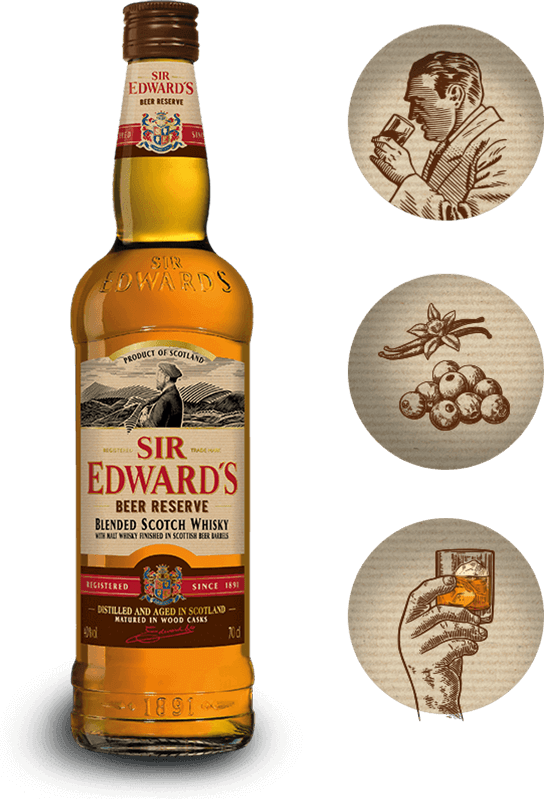 NOSE
Heather honey, sweet malt. Balanced with hints of toffee, citrus and a sweet hoppy note.
PALATE
Sweet and rich maltiness, honey, rich berries, with a slight touch of citrus, and soft toffee, leading to a hoppy spiciness.
FINISH
Long and lingering, sweet with a gentle spice.
AGE
3 years minimum with malt whisky finished in Scottish beer barrels.
40% vol
Serving suggestions
The subtle hop flavours of Sir Edward's Beer Reserve can be enjoyed neat or on the rocks Sir Edward's Beer Reserve is also perfect for cocktails.
With ice
Mix with cool water
On the rocks

"Whisky on the rocks" is one of the most famous cocktails in the world. One, two or three ice cubs? It depends on your taste. Once in your mouth, you will enjoy the strengh of Sir Edward's, tempered by the ice cubs'chilliness.

Reveal flavours with water

When tasting, Scots like to add a drop of natural pure spring water to their whisky glass. Just a drop. The encounter of the drop and the whisky's strength will enhance the flavour range of Sir Edward's.