Gently peated
A subtle blend of grain and malt whiskies, enriched by the earthy influence of local peat. Gently smoked with a toastiness that's never overpowering, Sir Edward's Smoky is a beautifully-balanced blend with a sublimely smooth flavour.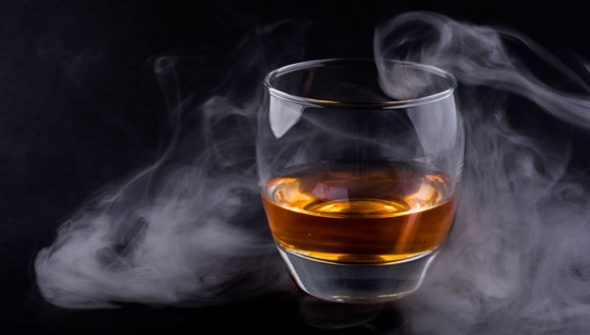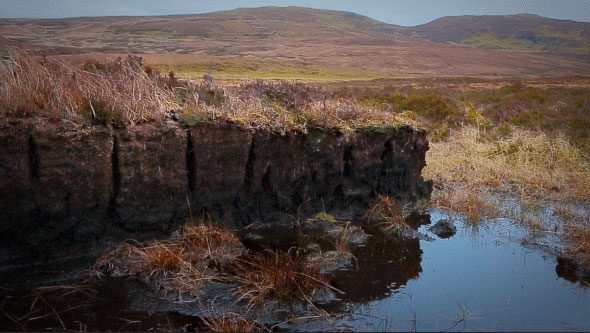 The peat
Peat is a compacted mass of vegetation and soil that has decomposed over centuries and is used during the malting of cereals to stop germination. It is an authentic and uniquely Scottish method of adding depth and smokiness to the whisky flavours.  The balance between the amount used and the exposure time is key here to get our gently peated whisky.
Gently peated. intensely Scottish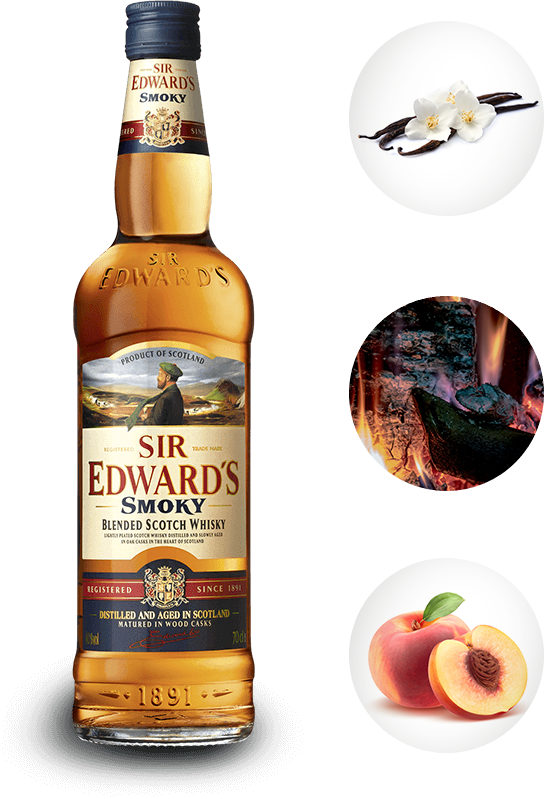 NOSE
Sweet vanilla fruit followed by wafts of peat smoke.
TASTe
The peat smoke really starts to come through. Layers of fruit are smothered with a cloud of oak smoke. An intense flavour experience.
FINISH
The smoking embers die away but spiced summer fruits come to the fore. Satisfyingly long.
Peated notes add great depth to the spirit and intensify the flavour. Our blended Scotch Whisky releases a cloud of oak smoke and spiced fruit flavour.
AGE
3 years minimum
40% vol
Serving suggestions
The gently peated flavour of Sir Edward's Smoky can be appreciated straight up, on the rocks or, if you prefer, with a little water added. It's versatile too, and will also be a great addition to your favourite cocktails.
On the rocks
Mix with cool water
Add some ice on the rocks

"Whisky on the rocks" is one of the most famous cocktails in the world. One, two or three ice cubs? It depends on your taste. Once in your mouth, you will enjoy the strengh of Sir Edward's, tempered by the ice cubs'chilliness.

Reveal flavours with water

When tasting, Scots like to add a drop of natural pure spring water to their whisky glass. Just a drop. The encounter of the drop and the whisky's strength will enhance the flavour range of Sir Edward's.