The finest selection
Our signature blend is created by carefully selecting and combining the finest malt and grain Scotch whiskies.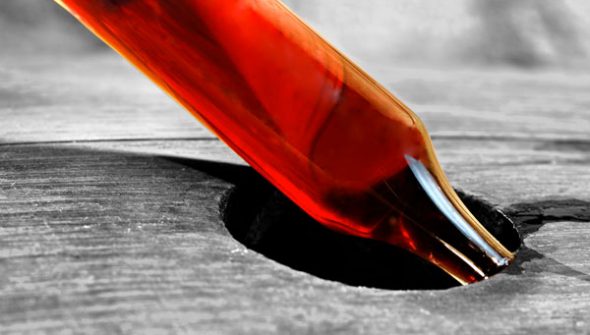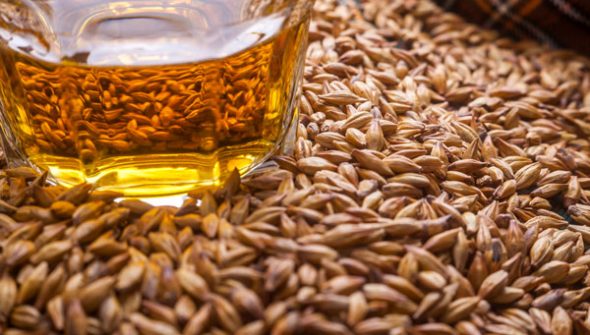 Pure pleasure
Beautifully rounded and very easy on the palate, this high-quality blend, made in the purest Scottish tradition, is the perfect whisky for connoisseurs and novices alike.
Delicately smooth, proudly Scottish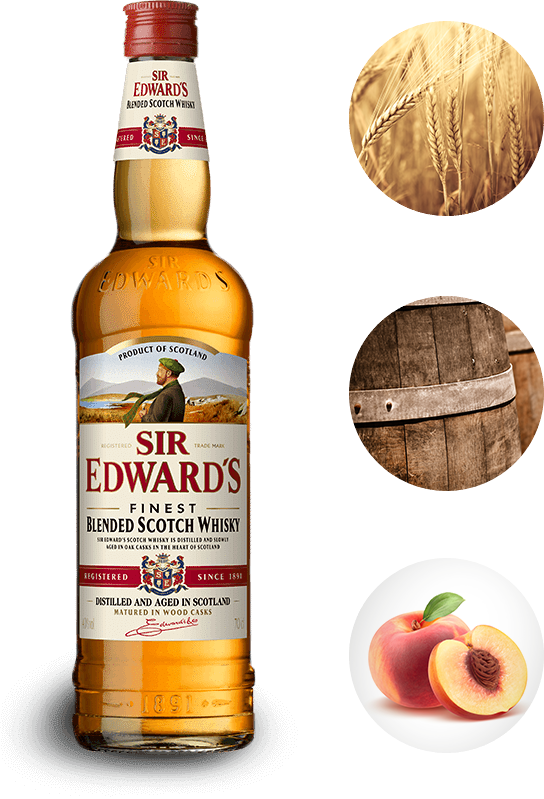 NOSE
Subtle and sweet
TASTE
Full bodied with subtle hints of oak
FINISH
Well rounded, spicy with a dried fruit tone creating balance
Sublimely smooth and refreshingly light, Sir Edward's Finest is carefully matured to perfection to deliver a delicate aromatic bouquet with elegantly fruity notes.
AGE
3 years minimum
40% vol
Serving suggestions
The subtles flavours of Sir Edward's Finest can be appreciated straight up, on the rocks or, if you prefer, with a little water added. It's versatile too, and will also be a great addition to your favourite cocktails.
On the rocks
Mix with cool water
On the rocks

"Whisky on the rocks" is one of the most famous cocktails in the world. One, two or three ice cubs? It depends on your taste. Once in your mouth, you will enjoy the strengh of Sir Edward's, tempered by the ice cubs'chilliness.

Reveal flavours with water

When tasting, Scots like to add a drop of natural pure spring water to their whisky glass. Just a drop. The encounter of the drop and the whisky's strength will enhance the flavour range of Sir Edward's.