Carefully matured
Matured for 12 years in traditional ex-Bourbon casks, Sir Edward's 12 Year Old has a rich and complex aromatic bouquet that's given time to fully develop.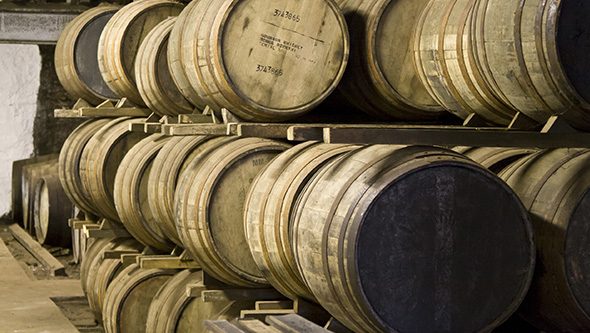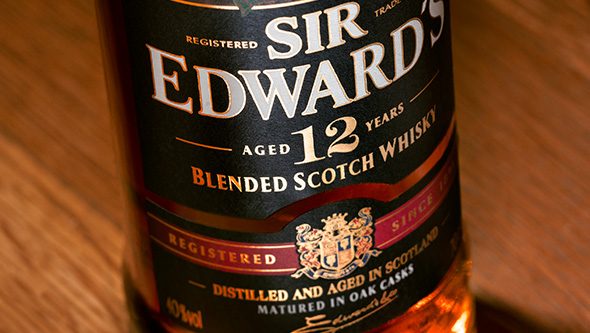 Ancestral know-how

Only through the careful selection of casks, patient maturation and precision blending can the perfect marriage of flavours be achieved.
Carefully matured, traditionally Scottish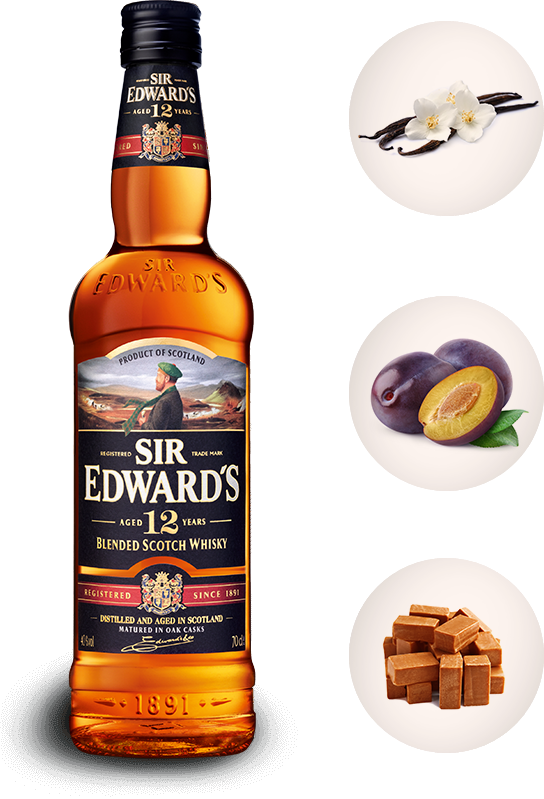 NOSE
Woody with a touch of vanilla.
TASTE
The first impression is grainy with hints of prune.
FINISH
The finish reveals hints of toast, toffee, candied sugar and is long and subtle
The wood of the cask influences the flavour immensely, bringing intense aromas of vanilla and dried fruit. As the whisky matures for over a decade, the flavours deepen, giving great length and a stunningly smooth finish.
AGE
12 years old
40% vol
Serving suggestions
The intense aromas of Sir Edward's Aged 12 Years can be appreciated straight up, on the rocks or, if you prefer, with a little water added. It's versatile too, and will also be a great addition to your favourite cocktails.
On the rocks

"Whisky on the rocks" is one of the most famous cocktails in the world. One, two or three ice cubs? It depends on your taste. Once in your mouth, you will enjoy the strengh of Sir Edward's, tempered by the ice cubs'chilliness.

Reveal flavours with water

When tasting, Scots like to add a drop of natural pure spring water to their whisky glass. Just a drop. The encounter of the drop and the whisky's strength will enhance the flavour range of Sir Edward's.